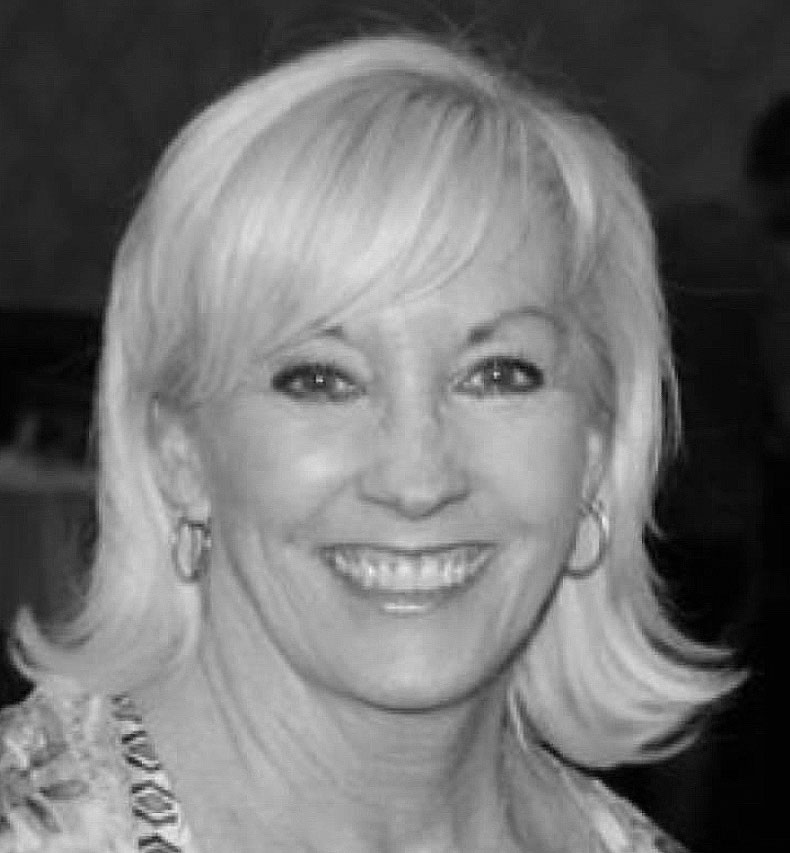 Paula Kessinger
Owner/Artistic Director
Paula Kessinger opened her studio West Coast School of the Arts in 2006. Over many years, she has trained students from Southern California as well as internationally. With her dedication to supporting students in dance education, many of her students and choreographers have achieved countless awards at dance competitions and conventions. West Coast School of the Arts has become a well recognized and distinguished dance studio in Southern California.
Paula has been a renowned choreographer, dance instructor, and personal manager for more than 40 years. She holds a Degree in Theater Arts and has studied all genres of dance in Las Vegas, Los Angeles, and New York. Paula performed on stage, as an actress, dancer, and ice skater for many years.
Along with her dancers receiving high achievements at dance competitions and conventions, many are eventually signed with talent agencies. Several of her students have gone on to pursue careers as professional dancers in the industry. They have performed on Broadway in productions of "Billy Elliot", "Hairspray," "42nd Street", "Wicked" and the "Lion King," to name a few. Students of Paula's have also performed and competed on "So You Think You Can Dance", Star Search, and have toured with Taylor Swift. They have also been featured as dancers in movies such as "La La Land" and "Vice".
She has also proudly seen many of her dancers be accepted into some of the country's most competitive colleges as dance majors – Julliard, UCLA, USC, Chapman University, Pace University, and NYU. Paula has hosted dancers from China, Japan, Australia, and New Zealand at her studio and continues to do so virtually.
Along with dance, Paula was a choreographer for both national and international competing figure skaters. She has also choreographed for members of the U.S. Gymnastics Team. Paula has received top choreography awards at many dance competitions in the U.S, Canada, Europe, and Australia.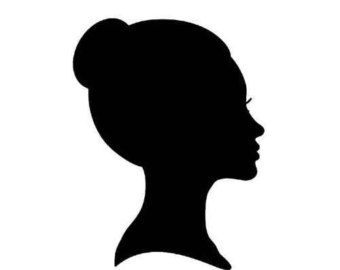 Danielle Dodds Stewart
Director of Dance Club & Childrens Program
Danielle holds a BFA and MFA in Dance from the University of California, Irvine. She has an extensive background as a professional choreographer, dancer, actress, and model in Washington D.C., New York, Los Angeles, and Europe. With her versatility, Danielle's career has included major magazine ads in Glamour and International Vogue, dancing in the Washington Ballet, as well as work in films and commercials. She has taught at the University of California, Irvine, Rancho Santiago College, and Orange Coast College and has been a faculty member of West Coast School of the Arts since 1984. Danielle teaches many levels of ballet including Creative Ballet, Pre-Ballet and is a teacher/choreographer for our expanding Dance Club competition group at West Coast School of the Arts.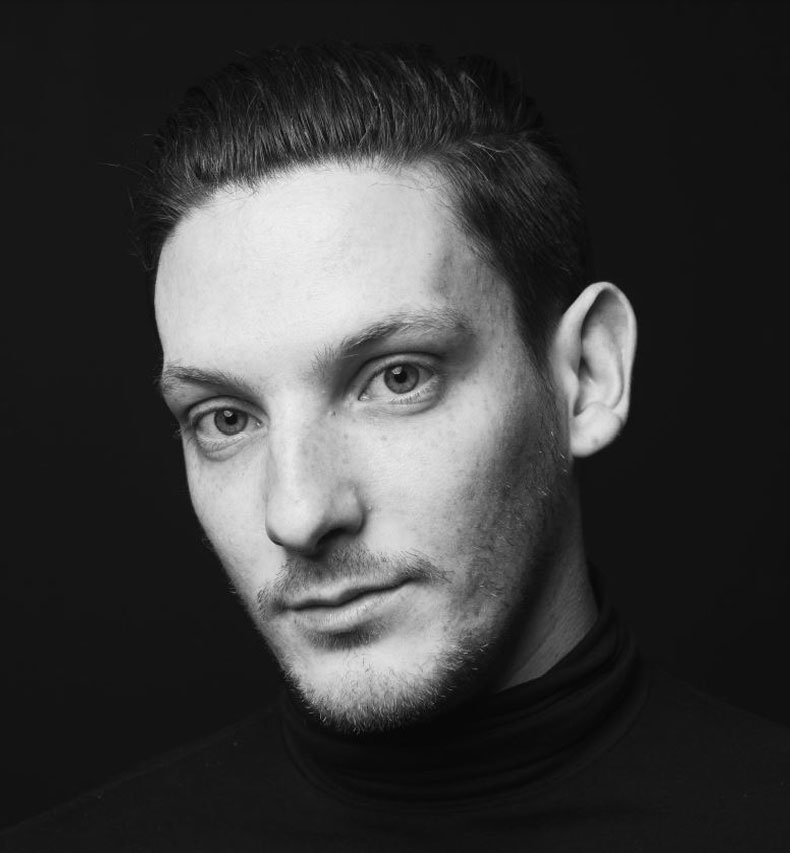 John Barclay began dancing at the age of 8, training in the styles of ballet, jazz, contemporary, lyrical, and hip hop. By his Sophomore year of high school, he joined the Rancho Cucamonga High School Varsity Dance Team where he choreographed multiple routines that were showcased at rallies, basketball, and football games. In the summer of 2013, John was featured as a dancer in Madison Beer's music video "Melodies". In 2014, John was offered a full scholarship to the Joffrey Ballet School Summer Intensive in Los Angeles, CA. During his last two years of high school, John furthered his training at Just Plain Dancin in Riverside, CA. John became a member of the all male dance company POV under the direction of Terry Tansey Schulke. POV has competed at The Capezio A.C.E. Awards in Long Beach, New York, and at the McCallum Theater in Palm Desert where they won first place and a grand prize of $3,000. He has performed abroad in Scotland, Italy, and China representing the Claire Trevor School of the Arts at the University of California, Irvine. He has performed works from modern dance legend, Donald McKayle as a member of the UCI's Etude Ensemble. He also danced for Lar Lubovitch, restaging one of his greatest works, "Marimba."
John is currently teaching at West Coast School of The Arts in Costa Mesa, CA, and Urban Edge Dance Company in Rancho Cucamonga, CA. In addition to dedicating his life to the competitive world of dance, he also furthered his dance education and graduated from the University of California, Irvine. John received his Bachelors of Fine Arts in Dance Performance and Dance Choreography in June of 2019.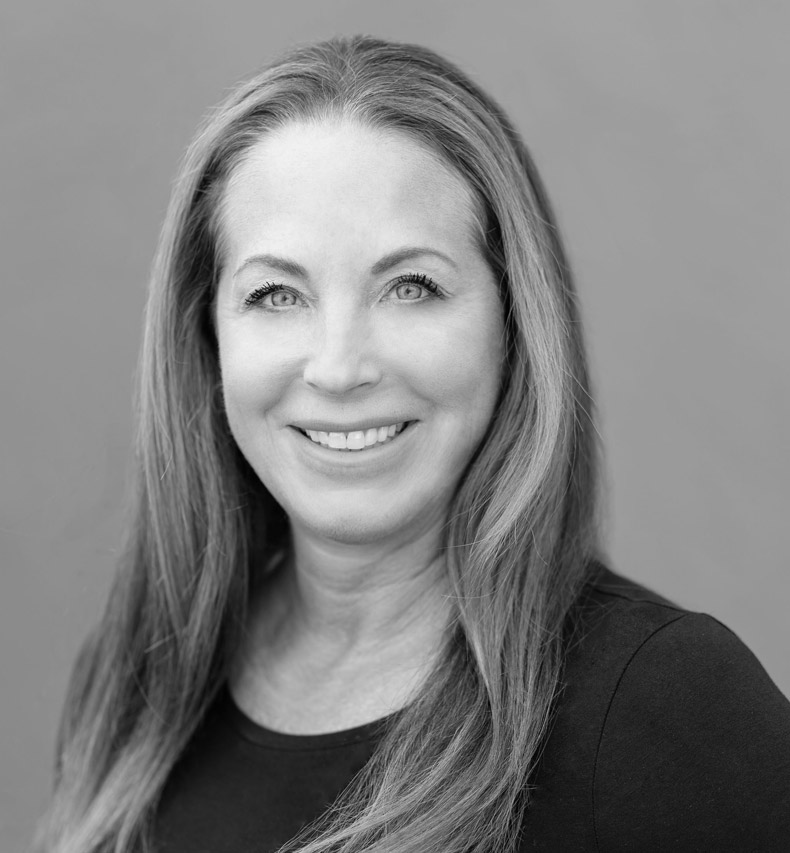 Dawn was born and raised in New Jersey, where she began dancing at the age of three. Dawn began her
dance training at her hometown studio, where she also began teaching at the age of 16. She continued
her training in New York City at the Broadway Dance Center and Steps, where she has trained with many
legends in the industry.
Dawn began dancing professionally at the age of 19, initially at dinner theatre in Queens, New York,
before accepting contracts to perform for several major cruise lines. Dawn's cruise line contracts
included Holland America and Royal Viking. In between cruise line performances, Dawn enjoyed
substantial theatre work in Puerto Rico before moving to Las Vegas to continue her career.
Once in Las Vegas, Dawn began an impressive run of appearances in over 7 well-known production
shows including The Folies Bergere, Jubillee, Abracadabra, Enter the Night, and Siegfried And Roy,
spanning a period of 20 years.
While Dawn is an accomplished professional dancer, her love of dance and desire to inspire others is
unmatched. This is most evident when recognizing that throughout her career, Dawn continued to teach
during the day while dancing professionally at night. Her dedication to dance instruction, particularly to
the youngest aspiring dancers, shines through to this very day.
Aika Doone, originally from Orange County, California, discovered her passion for dance at the age of 12, at her local dance studio West Coast School of the Arts in Costa Mesa. In 2009, she went on to train in the Commercial Dance Conservatory at the Orange County High School of the Arts (OCSA), where she studied all styles of dance. Upon graduating from OCSA , Aika went on to attend Chapman University, and graduated with a BFA in Dance Performance in 2019. While at Chapman, Aika had the opportunity to perform the works of several influential choreographers such as Will Johnston, Jennifer Backhaus, and Zak Schlegel. In 2018, Aika joined Backhausdance company, as an apprentice, in which she had the opportunity to perform an original work by Dwight Rhoden. In 2019, Aika joined the IAF Company for their second season.
In addition to training and performing, Aika is on faculty as a teacher and choreographer at her home studio. Her latest teaching endeavor includes a position as Mentorship Coordinator for the IAF Mentorship Program in Los Angeles. She looks forward to showcasing the knowledge she has accumulated throughout her years of experience and will continue sharing her love for movement to audiences around the world.
Leslie Duner was born in Huntington Beach, California and began dancing at a young age. She worked at the Disneyland Resort as a parade dancer in the opening cast of Block Party Bash. Her BFA in Dance Performance is from Chapman University where she received various awards and recognition for performance, outstanding contribution, and choreography. Throughout college, she studied in NYC with American Ballet Theater and Parsons Dance Company.
Upon graduation Leslie moved to New York City where she became founding member and rehearsal director of DAMAGEDANCE. She has worked in different genres with different artists including Noah Cyrus, Fiona Grey and Athena Reich. Leslie has had the pleasure to work for various choreographers including Sean Greene, Jessica Taylor, Kyle Rostan, and Jimmy Burgio and Chad Michael Hall. She is currently performing with Charlotte Katherine and Co. Leslie is teaching and choreographing in the LA/OC area. Not only is Leslie a dancer and dance educator, but she also has her Pilates certification and has been voted one of NYC top 11 trending fitness instructors.
Rebecca Hamrock trained with Salwa Rizkalla, Alla Artyushkin, Julia Ellis and Houston Ballet. After achieving silver medalist standing in the Dorothy Chandler Spotlight Awards, David Wilcox asked Rebecca to join L.A. Classical Ballet as a company member. Her professional career continued in 1995 with Kirk Peterson's Hartford Ballet where she danced numerous soloist roles like Myrtha, and Lilac Fairy to name a few. Miss Hamrock was also grateful to perform guest roles like Grande Pas Classique, Black Swan Pas, and Diana and Actaeon with many companies around the world, as well as, doing some TV work on the side with the Jay Leno Tonight Show. During this time, she also started refining her teaching and coaching skills. She taught in Long Beach Ballet Arts Center's and Southland Ballet Academy's star studded summer programs and ballet mistressed their award winning junior companies.
In 2003 and 2004 Rebecca staged full length La Bayadere and Cinderella for China's Guangzhou Ballet. She has also set and assisted for several of Robert Sund's (Emmy winner) Ballets. Since retiring, she has worked at a variety of schools and companies including Concordia University where she developed their first ballet program. She has coached NY YAGP Grand Prix and Princess Grace winners and even set 2nd Act Swan Lake for the 2008 China Olympic Tour. While working for Garrett Smith, she set and assisted for companies such as New York City Ballet, Cincinnati Ballet, Ballet West Utah, and National Choreographers Initiative among others.
Many of Rebecca's students continue to train and/or perform in schools and companies such as Juilliard, NY Tisch, Houston Ballet, Oregon Ballet Theater, ABT, Royal Ballet London, and many more. Over the past several years, Rebecca choreographed and reimagined a full length Don Q for Long Beach Ballet and helped create in David Wilcox's new elaborate Cinderella. After a 15 year hiatus from the stage, Miss Hamrock was able flex her performance muscle again as the Evil Step Mother in said performances. Now, she hopes to continue teaching throughout Southern CA as well as collaborating with other talented performing arts professionals.
Beatrice Horner specializes in dance science, focusing on injury prevention, conditioning and alignment. Her classes help to build the smart and healthy dancer, infusing mind-body connection and overall dancer wellness. Beatrice holds a BS in Kinesiology, and an MFA in Dance with a focus on Dance Science. She is certified in STOTT Pilates mat and reformer with a specialty in Injuries and Special Populations, Progressing Ballet Technique, Pilates Suspension Method, and has trained extensively on Balanced Body, TRX, RedCord, and JungleSports equipment. Her dance training and performance background have allowed her to travel both nationally and internationally, while her teaching has encouraged students of all ages, levels and abilities.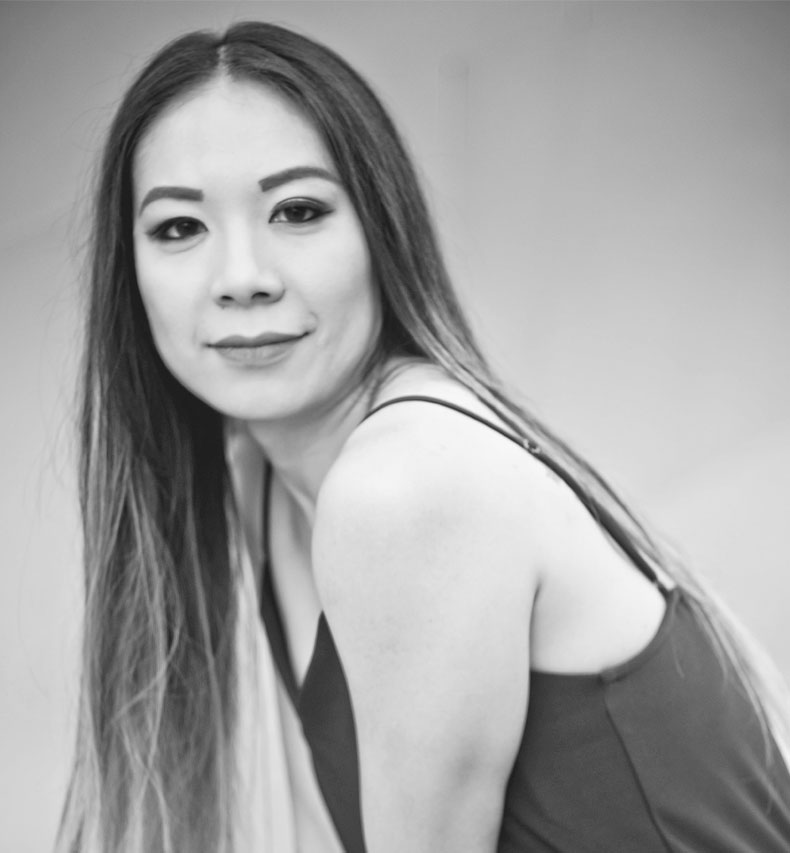 Jia Huang graduated from the University of California Irvine with a BA in dance. UCI is also joined one of Southern California most cutting edge hip hop teams, Kaba Modern, which she directed in 2003-2005. In 2007-2008 she appeared on television shows such as Dirty Dancing and America's Best Dance Crew. She spent 2009 on The Circus Tour Starring Britney Spears as one for four female principle dancers. She was a founding member, choreographer and dancer for the professional Contemporary Jazz company RhetOracle, Mischief Makers and KM Legacy. She has been a dancer in multiple music videos, award shows including the VMAs, commercials and most recently choreographed a promo video for the 2017 Grammys. In 2020, she celebrated her 10th year on dance staff for the United Spirit Association and has been awarded Rookie of the Year, hardest working, MVP for 2012, 2013, 2014 and 2016 and the Leadership Award for 2018.
She is a seasoned judge, having judged competitions such as World of Dance, USA High School Dance Nationals, UDA College Dance Nationals, Japan Dance Nationals and Dance Worlds. She is also a faculty member at the prestigious Orange County School of the Arts, but spends most of her time teaching and choreography for high school teams and studios in California. She has taught master classes in places such as Canada, Australia, Norway, China, Mexico, Japan and continues to teach all over the US.
Originally from Washington, DC, Marcus Jackson has travelled the world performing for audiences exhibiting a full spectrum of dance skills. He is a graduate from the Duke Ellington School of Performing Arts in Washington, DC and has also earned BFAs in Dance/Choreography and Technical Theatre from California Institute of the Arts. Marcus has danced in shows by Debbie Allen, Dance Theatre of Harlem, Pasadena Dance Theatre, Lula Dance Theater, and Dance Institute of Washington. He has also worked with Royal Caribbean Productions, Disney Cruise Line, and the Disneyland Resort. Other than dancing he works as featured background in TV shows and Movies.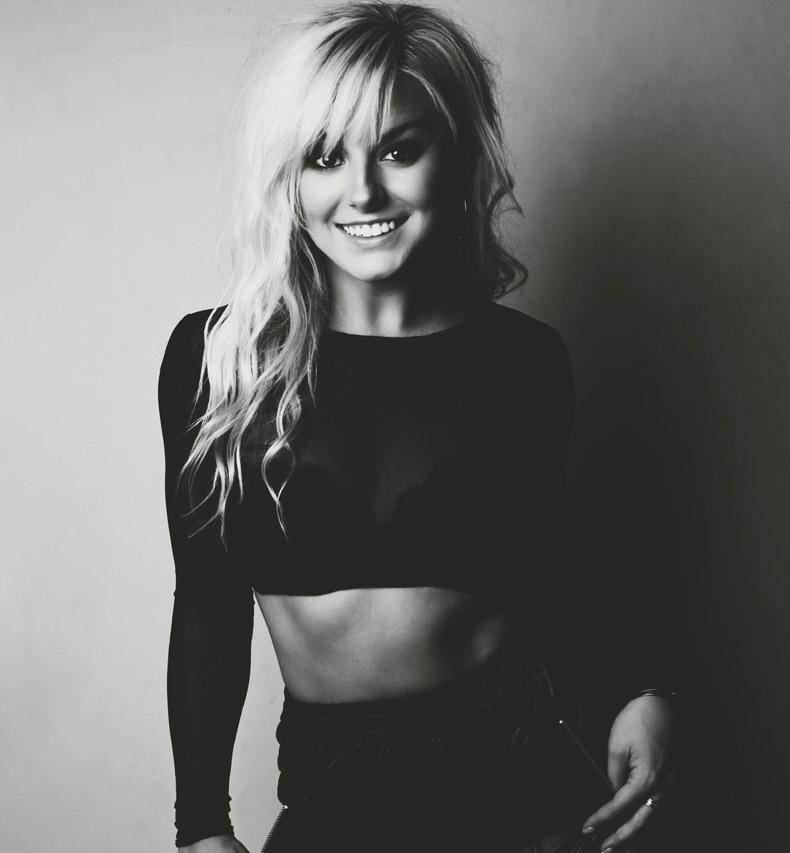 Dance has always flowed through Alex Kessinger's veins. Raised in Southern California, she started her wonderful journey with dance at the age of 4 at her mother's dance studio, West Coast School of the Arts. Alex started working as a child actor and dancer at the age of 6, where she had the opportunity to be a part of numerous commercials, print work, and even danced with Martin Short in Disney's Santa Clause 3. Dancing has also given Alex the unique opportunity to participate in various competitions where she has won many awards and National Titles. After winning a national title in 2011, she got to travel to Australia to represent the United States where she won the gold. After her competitive dance career, she furthered her education at Chapman University, where she was one of few that was awarded a talent scholarship to go along with her scholastic one. Alex graduated Cum Laude from Chapman University in 2016 with a BFA in Dance Performance and a minor in Theater Technology.
Currently, she is signed with MSA Talent Agency. Some of her achievements have been dancing with Jojo Siwa, assisting on national commercials with Michael Rooney, television shows such as the newest hit tv show "GLOW" with Marguerite Derricks, a digital backup dancer in Paula Abdul's tour "Straight Up Paula", and dancing in and choreographing for music videos. Alex's most recent dance achievement is becoming a full time faculty member on The Dance Xperience Convention, all while still pursuing the "starving artist's" dream!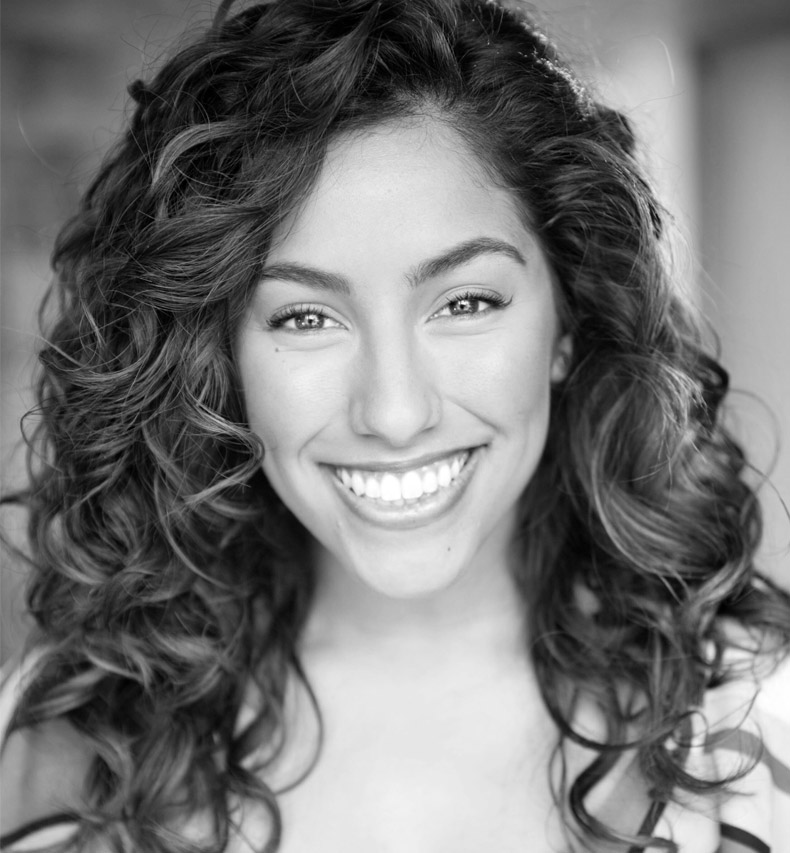 Clarice is an accomplished professional dancer, working in the dance industry of Los Angeles for the past 9 years. She was a top 10 contestant on season 8 of So You Think You Can Dance where she toured North America for the first time. She has also appeared on television shows including Dancing with the Stars; awards shows including the 90th Oscars, 70th Primetime Emmys, 56th Grammy Awards; and films including La La Land and Vice. She was one of six females to tour the world as a back-up dancer for Taylor Swift on her yearlong RED Tour.
Clarice has worked with choreographers of Broadway shows like Hamilton (Andy Blakenbeuhler) and Head Over Heels (Spencer Liff). She was associate choreographer to Liff and dance captain of McCoy Rigby Entertainment's highly successful Singin' In The Rain with which received them an Ovation award for their choreography. Her own choreography is featured in the first two seasons of the Netflix Show One Day at a Time.
She continues to dance commercially as well as teaches dance to children ages 5-18. Clarice loves getting the opportunity to take all that she learned growing up as a dancer, and give back to today's generation of talented dancers.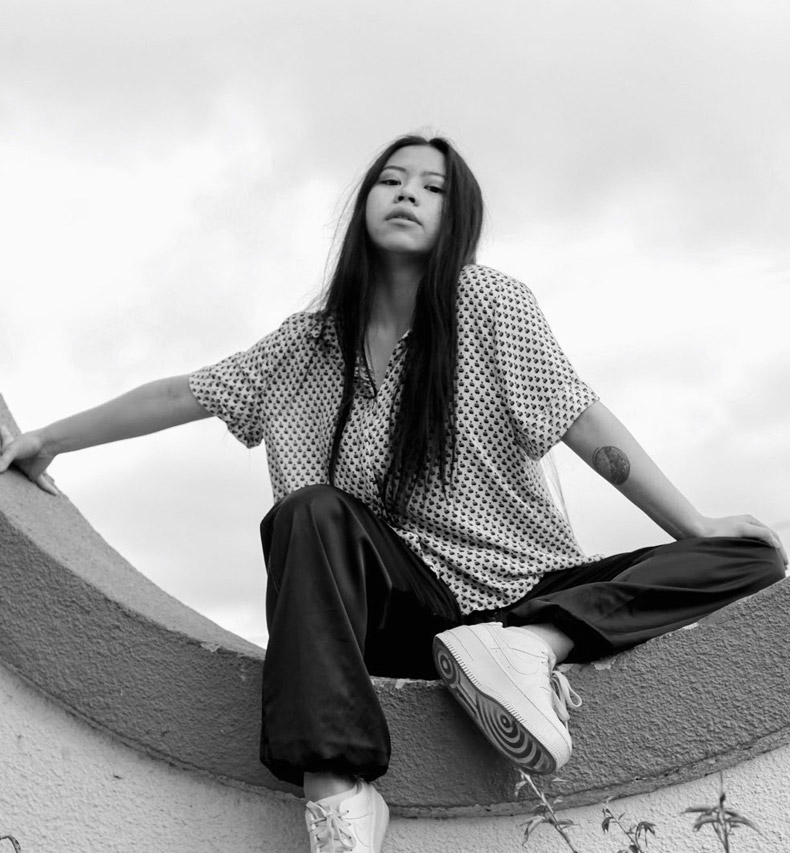 Vickie Roan is a Los Angeles-based dancer signed with Bloc Talent Agency. She is a recent graduate of Chapman University ('19) with her BFA in Dance Performance and a minor in Psychology. Vickie is grateful to have professional credits that include Cat Cogliandro's catastrophe!, Jessica Starr's MusEffect and Justin Giles' SoulEscape. Her dream role as SoulEscape's current Creative Assistant gives her the opportunity to perform and teach as a core company member.
Since graduation, she is excited to have also joined Entity Contemporary Dance, direct by Marissa Osato-Moreno & Will Johnston, as a company member. Vickie strives to use dance as a vehicle to contribute to the world around her and ultimately, encourage others to do the same. She is thrilled to continue exploring her voice as a professional dancer, teacher, choreographer and creative while remaining a forever student along the way!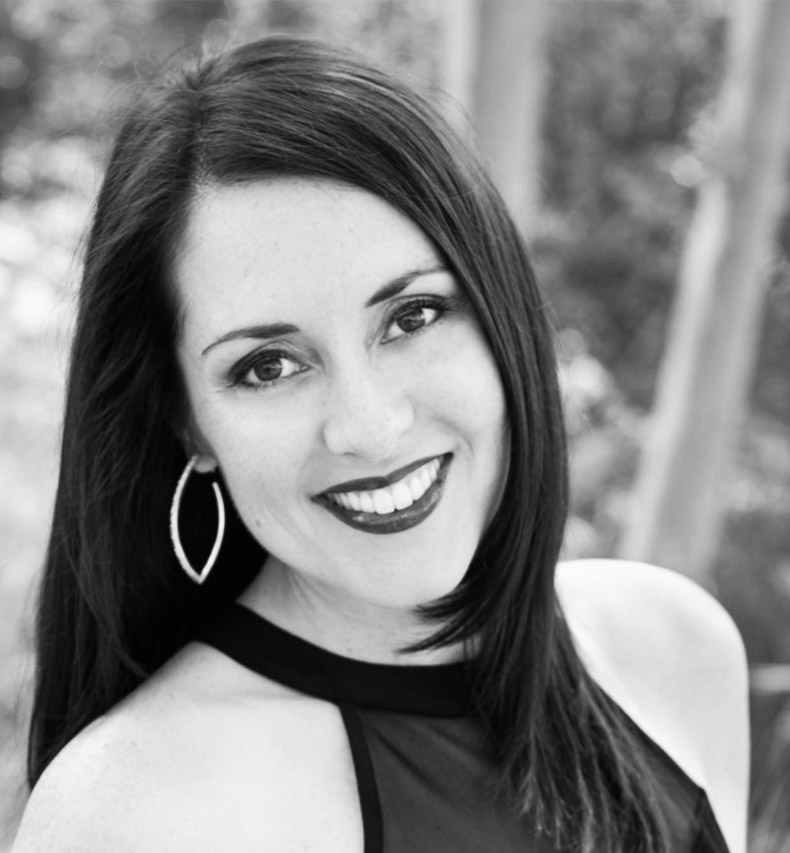 Heather is a Georgia native where she began her dance training at the age of three. She has over 20 years of experience and training as a performer, international instructor and choreographer in multiple genres. She loves to share her passion for all aspects of performing, and really enjoys inspiring the artist within us all. She has worked with multiple local theaters, show choirs and dance studios throughout Orange County. Her most recent work can be seen at Halili-Cruz School of Ballet in the Philippines where she is a seasonal guest instructor.
Jazelle has been dancing at West Coast School of the Arts since she was three years old earning numerous titles and awards while competing with the studio over several years. She attended Rosary High School and was a member of their nationally ranked dance team for four years. After high school, she attended Orange Coast College where she furthered her academic and dance education. Jazelle was part of the Orange Coast College dance team winning numerous national titles and recognitions.
In addition to teaching at West Coast School of the Arts, she is also an instructor and choreographer for various studios and high schools in Orange and Riverside Counties. Jazelle is in the process of pursuing her Pilates Certification and BA in Dance Education.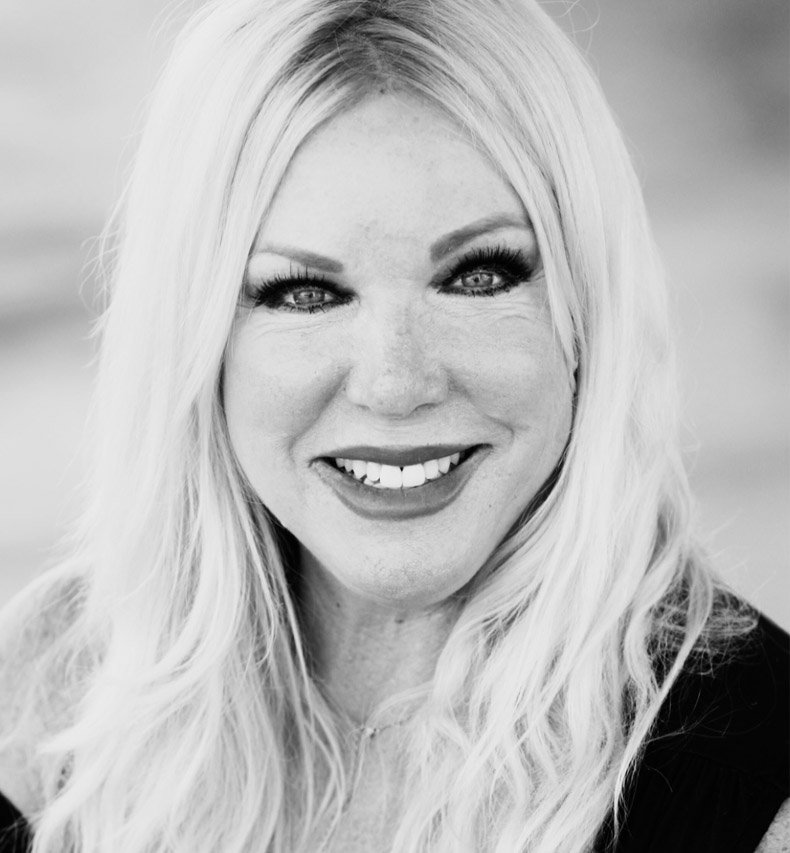 Theresa has been teaching acro, flexibility, and tumbling throughout Orange County, California for over 35 years. She has also earned her Acrobatic Arts Certification. Theresa began gymnastics training at an early age of 10 and entered into competitions two years later. She began her coaching career when she was only 15 years old at the prestigious Cathy Rigby Gymnastics Academy. She advanced several teams to state titles during her six years at the school as the all-around gymnastics coach.
After several years as a gymnastics coach, she began a career in law enforcement, but her love of gymnastics brought her back to teaching again. For more than 35 years, she has taught many dancers to tumble and has a driving force in competition teams performing in the jazz and acro category. Winning numerous platinum titles and all-around awards including most entertaining and original choreography at Showstoppers, Hall of Fame and Star Power Dance competitions.
Theresa finds that the most rewarding part of her coaching is watching her students grow and achieve their personal goals by mastering tumbling skills. She continues to stay current in all the new forms of acrobatic dance and training, even teaching virtual classes and privates online.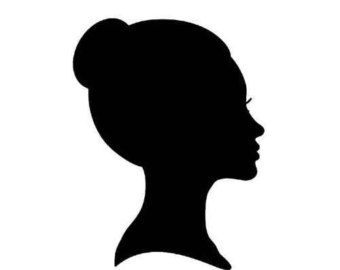 Leanne Baca
Office Manager
Bio coming soon…